How to Get Enough Protein as a Vegan
This is a PDF and video guide explaining how to figure out exactly how much protein you need based on your body and your goals, and then how to get that protein.

This includes a convenient follow-along learning process and 50+ ingredient list of the highest protein plant-based sources and how to get them.
Anyway... the article:

Getting enough protein as a vegan is insanely easy, and in this post I'm going to show you EXACTLY HOW to do it for you…. Whoever you are, whatever body you have, whatever your fitness goals are. So check it out➡️
I want to start off with a little truth grenade: The reason you THINK it's difficult to get enough protein on a plant-based diet(or even a preservative-based diet if you're a junk food vegan) is of course thanks to the lying profit-over-principles animal agriculture industry.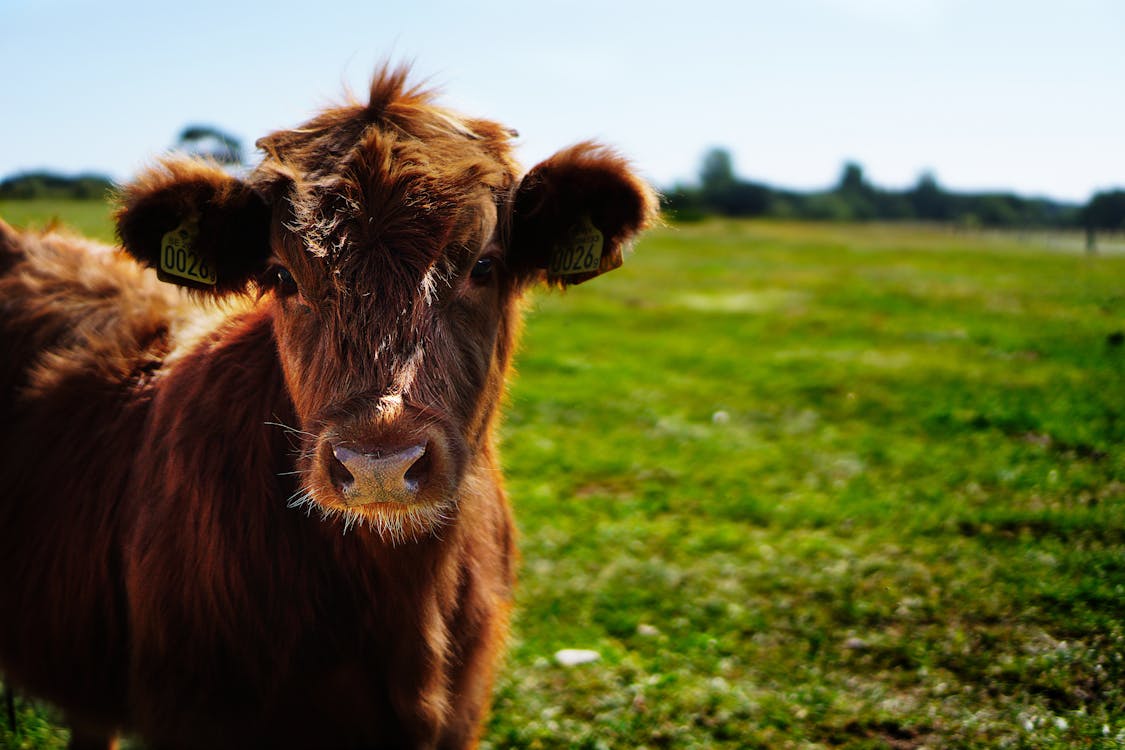 They push the lie that only animal proteins are "complete proteins" quite simply to keep you carnist. It makes them money, and the FDA is too weak to catch all of the marketed lies. Thus, a kid without a milk mustache is a kid destined for early onset osteoporosis. 
Let's set the record straight. This is a list of the essential amino acids(the building blocks of protein) that you need to survive and thrive:
histidine, isoleucine, leucine, lysine, methionine, phenylalanine, threonine, tryptophan, and valine. 
All fully available on a plant-based diet. All EASY to get on a plant based diet if you follow the process we're about to lay out for ya.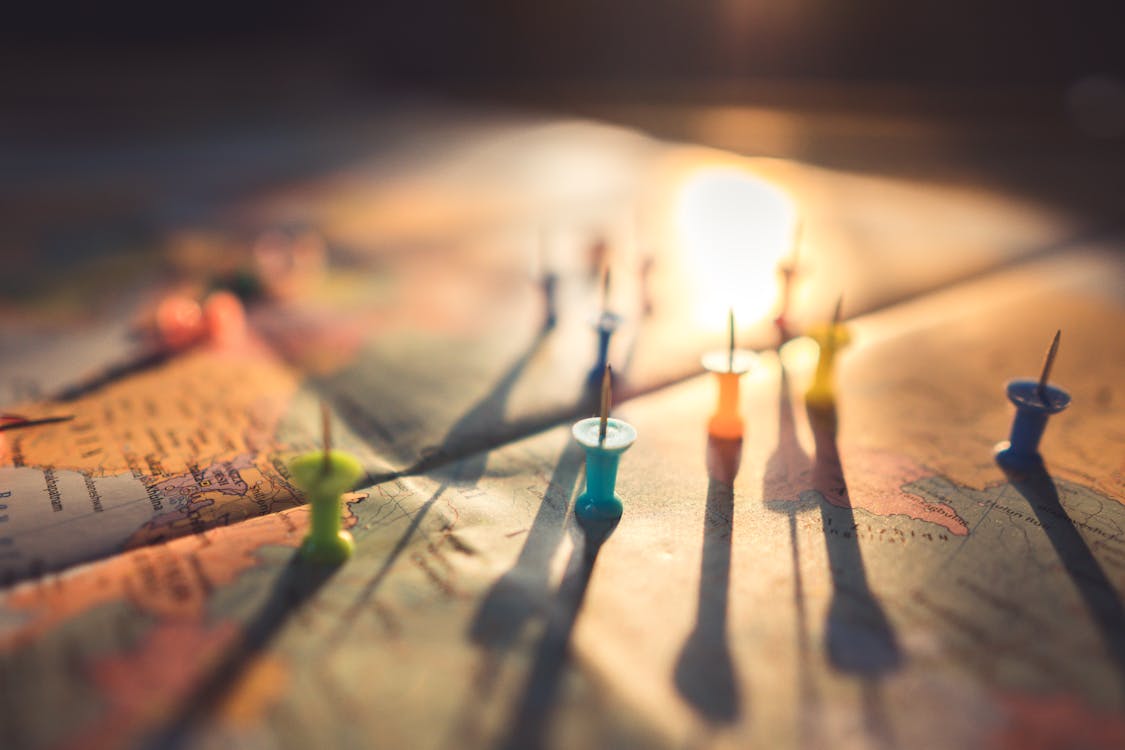 So if you're someone that has a pretty good grasp on the ins and outs of your personal nutrition, this guide is going to be more helpful from an idea/optimization perspective. If you're brand new to treating-yo-self-to-proper-nutritional-self-care, you're in the right place! 
You need to know your numbers. What we recommend is leveraging multiple cronometer-type apps to figure out exactly what your recommended macros are. These apps will tell you based on your personal fitness goals what you should be consuming for overall calories, fat, carbs, and PROTEIN! 
Protein! Pro tips: make sure you check out 2-3 recommendations so you have a good ballpark range you can be confident in. Of course, if you want more help with this stuff just send us a DM. Some good apps to check out: MyFitnessPal.com, Cronometer.com, or StrongrFastr.com
Then, divide these numbers up based on how many meals you want to eat. For example, if your daily goal is 1800 calories and you eat 3 meals, that's 600 calories per meal.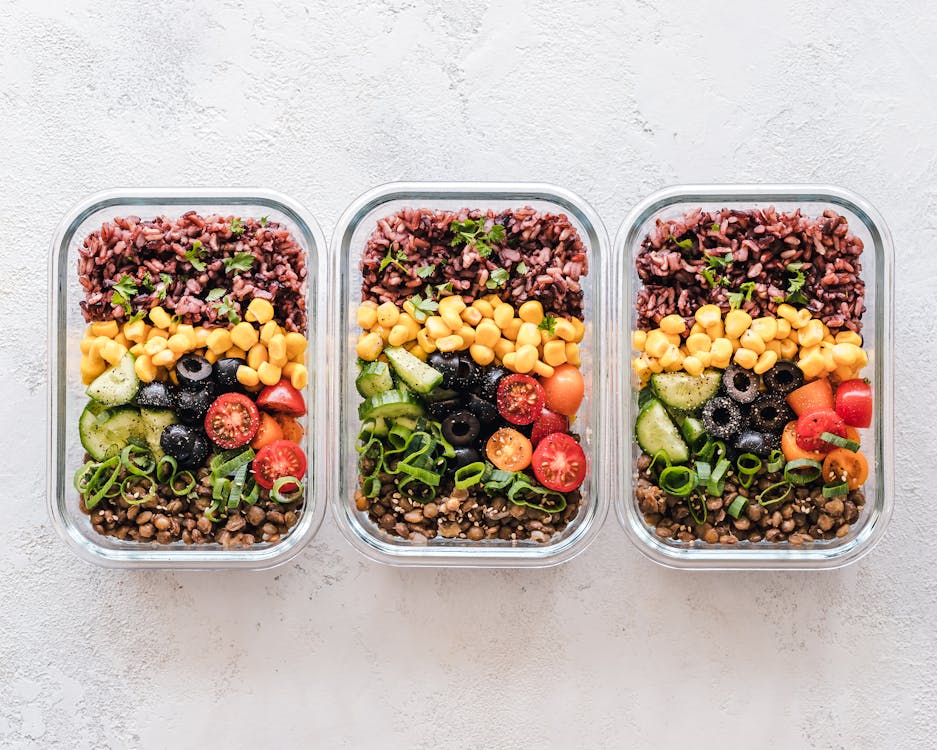 Once you've determined your numbers, you need to get your logistics locked down. We're talkin WHAT you're going to eat, and WHEN you're going to eat it! 
We have info on our website(veganstrongfit.com) as pertains to things like meal timing, fasting, and other nuanced processes for mastering your diet. For now, let's just figure out how to get recipes and how to make the time for them. 
Recipe sourcing is relatively easy. We pretty much encourage our clients to Google "High protein (whatever you wanna eat baby)" and then poke around the search results. Youre going to want to get good at experimenting anyway, so no option is really a bad one as long as its VEGAN!
Pick a few recipes and save the ingredient list. We have a tool that does this for our clients but you can literally just copy and paste the ingredient lists into a google doc(or a word doc if you're seriously still using microsoft). 
Just keep in mind that you're going to have to divide the recipe up into effective portions based on your goals. The recipe should tell you how many servings/calories each batch makes. You can eyeball your meal preps, or you can divide ingredients more seriously. It's up to you.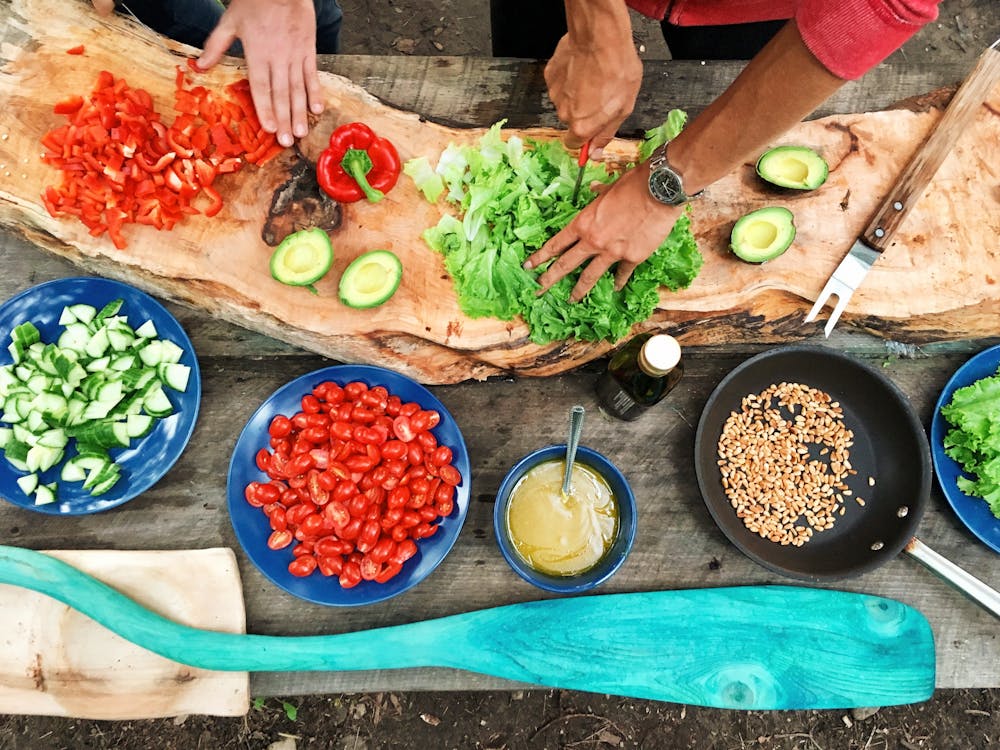 Now you're going to need to ensure you have the TIME set aside to cook and container your shiz. This is probably the most important part, and it's the part we see that makes or breaks long term dietary success more so than any other factor. 
You need to know WHEN you're going to shop. WHEN you're going to cook. And WHEN you're going to eat. This stuff all gets easier when you plan ahead. Set a time for when you're going to go and buy your food. Set a time for when you're going to prep and cook. 
I realize that this can seem like a massive commitment… preparing a week or more of food ahead of time? The truth though is that it saves a massive amount of time. You're essentially smushing days worth of cooking and cleaning into one or two sessions. 
You're also saving the chaos of having to decide what you're going to eat and potentially having to rush the whole process(or completely forgo making a healthy choice, or even eating all together). 
Sound mind is key to confidence, and confidence is the key to becoming a person you're proud of. Take the time to map out your personal process using these steps, and we swear on Gilbert Gottfried's eyebrows(rest in peace) that you will get enough protein. 
Here's a link to this guide in video/PDF format with a host of other sweet vegan-protein-gettin resources, totally free: https://tinyurl.com/3yewhks2